Professional Excavation Contracting
For expert pond excavation in Columbia CT, call D. Kyle Stearns Contracting. The process of moving earth and rock with heavy equipment is known as excavation. Construction is one of the most common applications for excavation, to create building foundations, clearing land for roadways or driveways, and dredging or digging ponds. Whether you are planning a brand new pond, or improving an existing one, use a local company with a written satisfaction guarantee: D. Kyle Stearns Contracting, Inc.
It is always important to consider the environmental impact of the excavation job in Tolland or Vernon CT. For pond dredging, creating a man-made pond, or other residential, municipal or commercial excavation, the site must be examined to make sure that the natural habitat and the surrounding area is preserved throughout the excavation. Next, the size and depth of the site are determined and the excavation is planned carefully. Drawings that clearly mark boundaries of the job must be made before an excavation is begun. Kyle has experience digging ponds in environmentally sensitive areas and carefully preserves the integrity of the surrounding areas to reduce and eliminate erosion on the property.
When choosing a contractor for your pond, your contractor must have experience, skill, and must pay close attention to detail. Excavation is the foundation of every construction project. D Kyle Stearns Contracting has been in business since 1996.  Kyle's team has the experience and expertise you are looking for.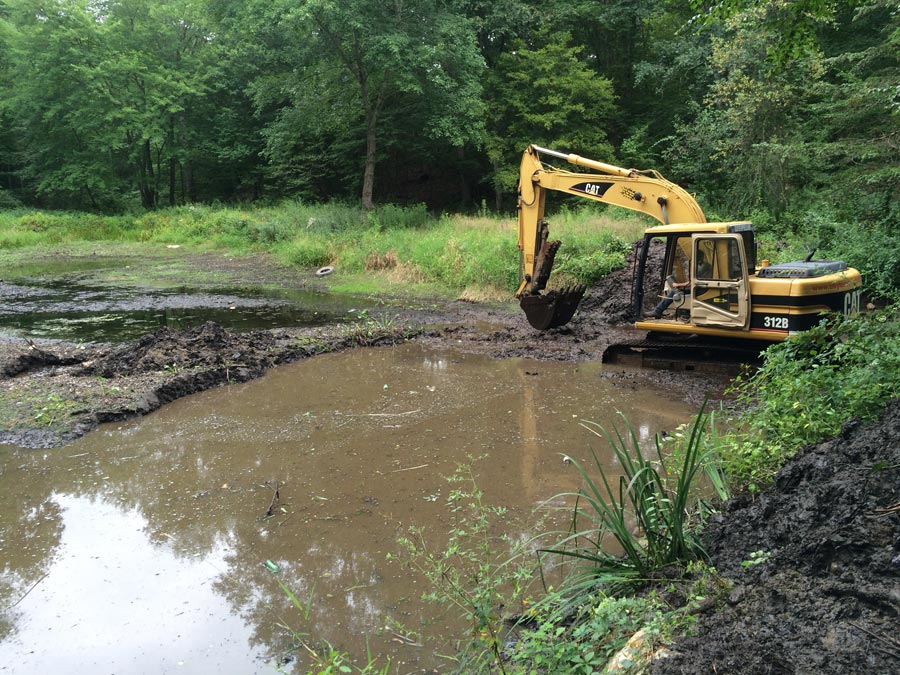 Residential and Commercial Service
D. Kyle Stearns Contracting is a licensed excavation contractor serving Columbia and surrounding towns in Tolland County Connecticut. Our work order includes a written contract before commencing a project, the scope of the project to be performed in detail, and a written guarantee that you will be satisfied with the work performed. Kyle gives regular updates and progress reports to the client during the job. Kyle is a perfectionist and works closely with his crew to make certain the job is done to his high standards. Call Kyle today at 860-450-1592 for your excavation estimate.